NanoQ is wide wavelength microvolume spectrophotometer with morden design and user convenience UI.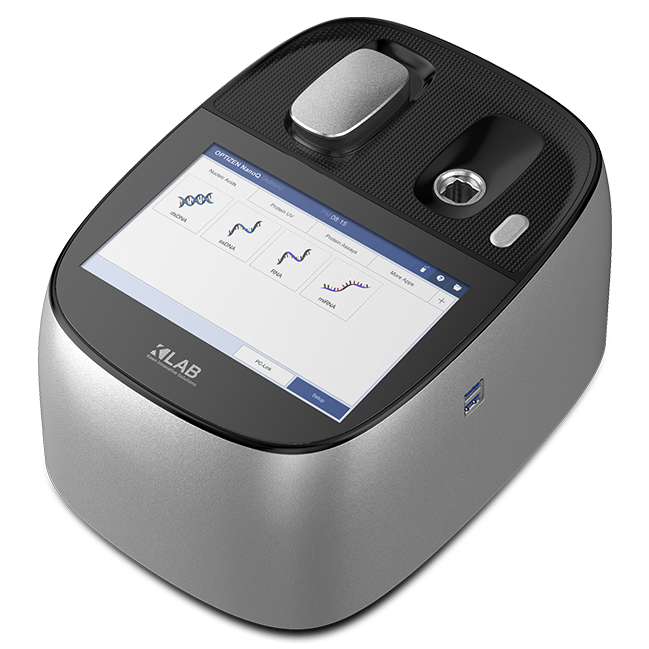 The Smart Microvolume Spectrophotometer
NanoQ supplies extremely fast and easy quantitative analysis of nucleic acid and protein by UV-VIS absorption spectrophotometry.
It provides microvolume sample measuring mode and cuvette measuring mode so can measure wide range of concentration. You can easily set over 20 measuring mode.
It is a small spectrophotometer
featuring compact size and main
unit control.
A user can conduct the measurement precisely because
it can be automatically set the pathlength according to the concentration.
Can Add User Menu combined
by user's most accessed
measure mode.
There is no need for measurement
standby since it does not require a lamp warming-up.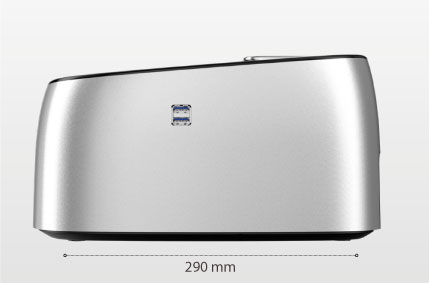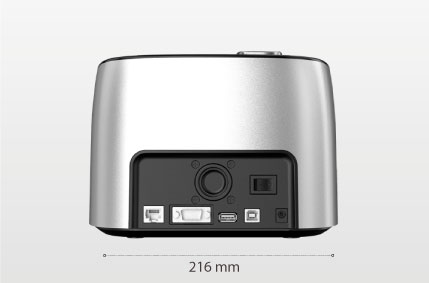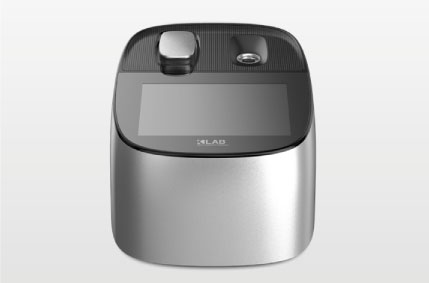 OPTIZEN NanoQ can measure the absorption spectrum
UV-VIS (190 nm~850 nm) in seconds using by array type spectrophotometer technology with Xenon lamp and CMOS. sensor(2048 pixels).
It also provide various algorithm like Peak/Valley detection.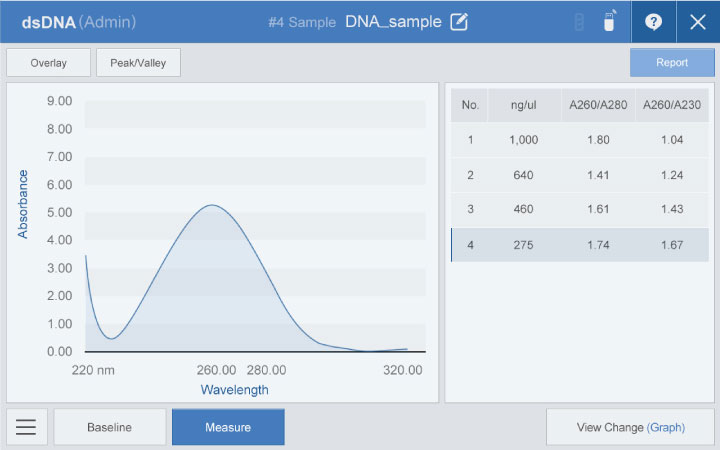 Maximization of user friendliness
There is no need for a user manual since it provides a simple and intuitive user environment.
It can measure protein and conduct cell counting.
The measurement result can be saved or downloaded to a USB flash drive.
A user can easily operate the system using the intuitive LCD screen and touch functions.
It helps even novice users to drop the sample easily and accurately on the loading spot.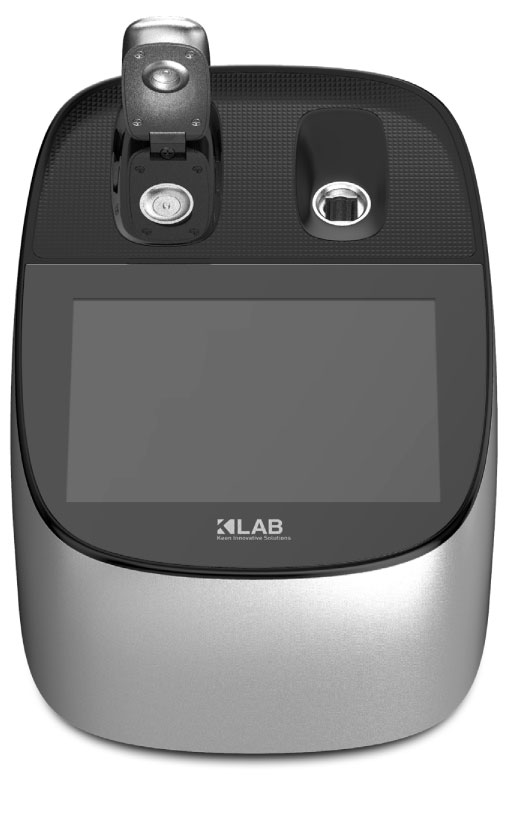 We help you to find the right solution for your lab